Social & e-commerce company Pinduoduo goes public on Nasdaq
Pbitmall / 2018-08-07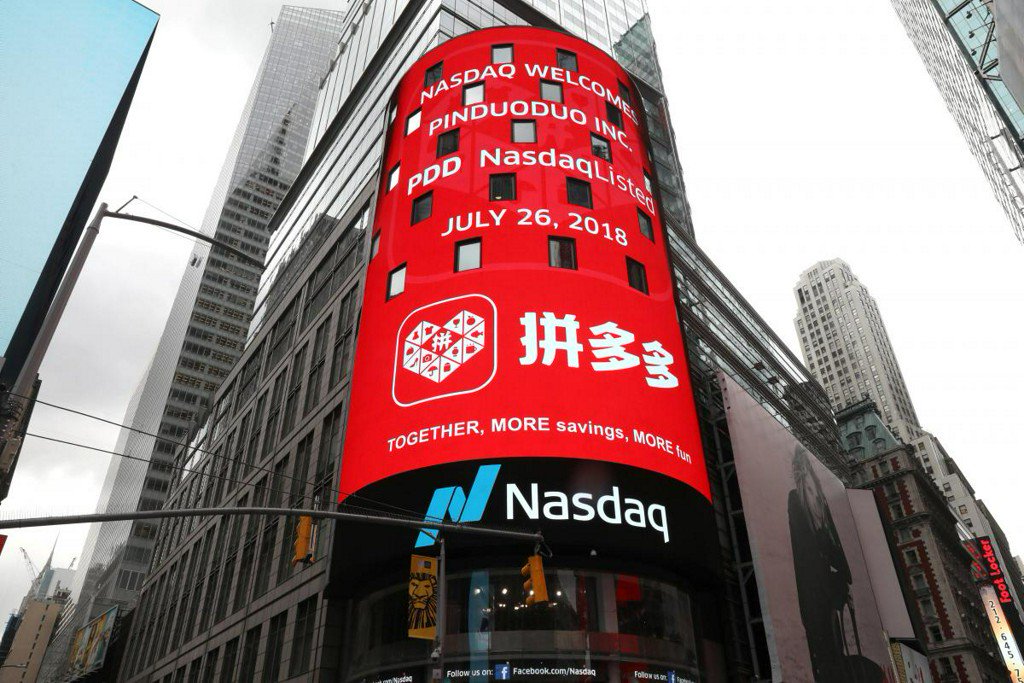 By Nelson Griggs / President, Nasdaq Stock Exchange
Following a successful first half of 2018 for new listings, Nasdaq saw continued IPO momentum in July. The week of July 23 was the busiest with twelve companies launching their initial public offerings (IPOs) on Nasdaq, raising more than $3 billion.
Thursday, July 26 alone drew six IPOs in the same day, anchored by China-based Pinduoduo, an e-commerce company with $26 billion in market capitalization. The company celebrated their IPO through two live Nasdaq Opening Bell ceremonies – one in Shanghai and the other in New York at Nasdaq's MarketSite. Pinduoduo raised more than $1.6B, the second largest capital raise in the U.S. for an Asia-Pacific company in 2018, following iQIYI's IPO on Nasdaq.
Pinduoduo rang the Nasdaq Opening Bell live from both their headquarters in Shanghai and also from Nasdaq's MarketSite in Times Square.
Other listings last week included:
• Maryland-based cybersecurity firm Tenable, whose shares soared more than 30% on their first day of trading
• Berry Petroleum, the first exploration and production (E&P) IPO of 2018, raised approximately $183 million dollars by offering 13.04 million shares at $14.00 per share
• Focus Financial Partners, which raised approximately $535 million by offering 16.22 million shares at $33.00 per share
The beginning of August is expected to remain robust for IPOs; the month's activity kicks off this week with Sonos on August 2nd.
Congratulations to all the companies and their management teams. Welcome to the family!